UpCode is a part of UPC Center situated in Vaasa, Finland. UPC Center is the uniting structure for UPC Print, UPC Media and UpCode that is run by UPC Consulting. UPC Consulting is a stable company with more than a hundred employees and a platina award for being among the strongest companies in Finland. UPC Consulting provides analysis, methods, and concepts. UPC Consulting also specializes in business intelligence.
The industries that make up the center support each other, making way for a very diverse combined expertise. Covering cross-media production, industrial printing and world-class software solutions.
History
CEO and founder of UPC Consulting, Sture Udd realized in 2004 that mobile communication is the future. As to expand upon previous successes in print and media he started building what is today UpCode.
Since 2004, successful projects have grown our expertise. UpCode has awards, patents and trademarks at hand demonstrating its efforts towards a smarter future.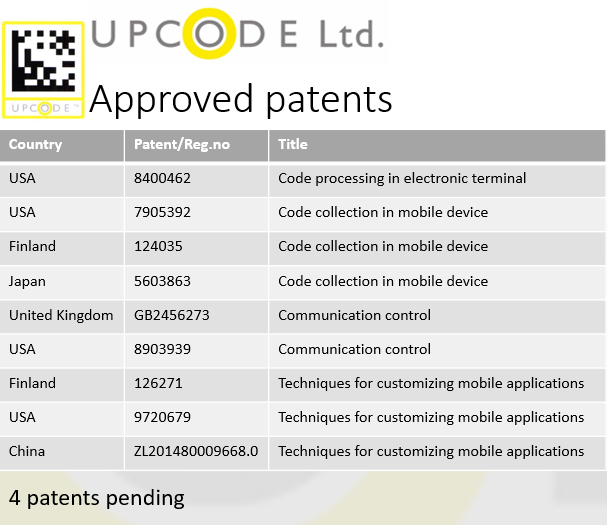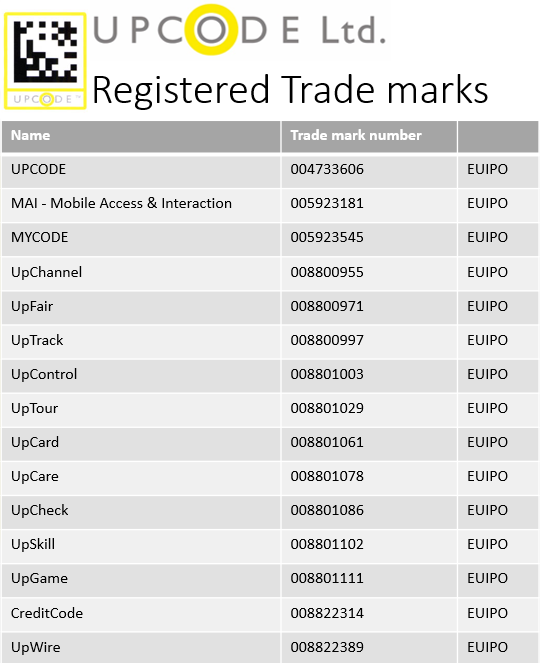 Awards